Cultural fit, contracting construct and getting to know the "real team" are the key ingredients for a successful outsourcing transaction. The vonGammCom Global Institute for change publishes the ten most important factors when considering an outsource and the choice of an outsourcing provider.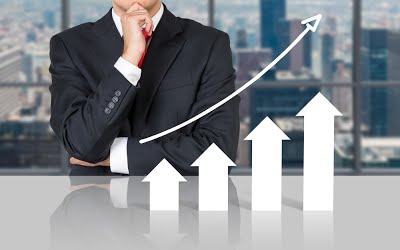 "True matter of facts is, that there is no 'one size fits all' solution", elaborates Dr. Christoph von Gamm, CEO of vonGammCom Global. "What has been a good choice some three years ago might not be the case any longer due to changes in management, busienss dynamics or even just because an outsourcing provider has become too successful. A constant reevaluation therefore is appropriate before making a choice."
Yesterday's darlings are today's wallflowers in the sourcing landscape and for the selection clients should look into the following ten key dimensions. 
Here are the top factors for choosing the right provider:
Is there a cultural fit between you and the provider? Does the provider have the same understanding on how to do business than you?

Is the contracting construct one that allows you room for manoeuvre or is it just inflexible? Every provider has both sides to our knowledge, so you have to negotiate and choose.

Is the provider's business cycle just right for you? Sometimes, the provider just has a good moment where it is more than practical to put you on his platform at a low cost. 

Is the engagement team one that fits to you? The local team makes the biggest difference despite all automation—and here we definitely need to put a serious focus onto it. 

Is the financial model adopted towards your needs? Here, by jointly looking at the case, there is often a broader room to manoeuvre. 

Does the provider still make enough profits to have a good business? One of the biggest mistakes is to enter into an agreement that needs to be managed "upwards" in terms of profitability from the first moment on because the provider has been squeezed too much. It results in bad behaviour and frequent change in personnel. 

Does the provider get you the capabilities in the sites and countries you want to service or is it a loose bound of subcontractors? 

Are the service level agreements (SLAs) the ones that fit to you?

How much experience does the provider have in your industy – and if so, is that any good as you then just get the same stuff as your competitors receive?

Is the delivery capability future-ready? Does he have already a good mix between on-shore and offshore? Or does the outsourcing provider rather use residual capacities of his existing operations that he "stretches" to a limit?
"Clients often enter into a sourcing negotiation much less often than the provider team, who is doing this every single day. A client often only does do an outsource once every couple of years so it is wise to take on experienced support.", concludes Dr. von Gamm. 
More information:
Dr. Christoph von Gamm

+49-89-76702210

cvg@von-gamm.com